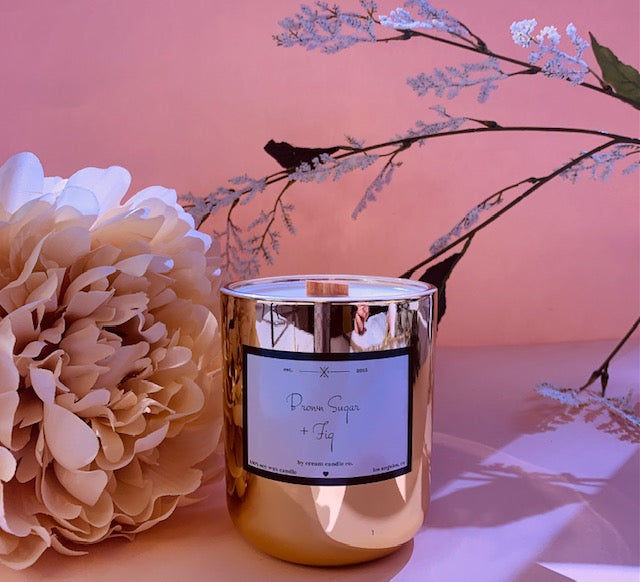 Our wax burns at a much cooler temperature  than traditional wax and has a much longer burning time, usually up to 100 hours, so you can be confident that you are getting the most out of every candle! All of our fragrances are phthalate free and are infused with 100% essential oils.Our goal is to make natural, delicious scented luxury candles at an affordable price.
Less is more! That's why we never add any colors, hardeners, additives, or stabilizers to our product. So, you can be sure you are getting the highest quality of pure 100% natural soy wax.
We make all of our candles by hand in small batches of about 10. We take great pride in our craft and we make sure that each batch has a pinch of love in every candle :)
The entire process is very carefully executed ....everything from the wax melting, to the fragrance infusion, to the cutting of the wick.  We take our time and make sure that all the ingredients are carefully measured so that you can get the most fragrance as well as the longest burn time out of every candle.
All of our candles are made with 100% soy wax.....no blends, no additives.It is non toxic, certified kosher, never tested on animals, contains no animal products,  contains no pesticides, no herbicides, no toxic materials, no GMO, and meets all FDA standards.